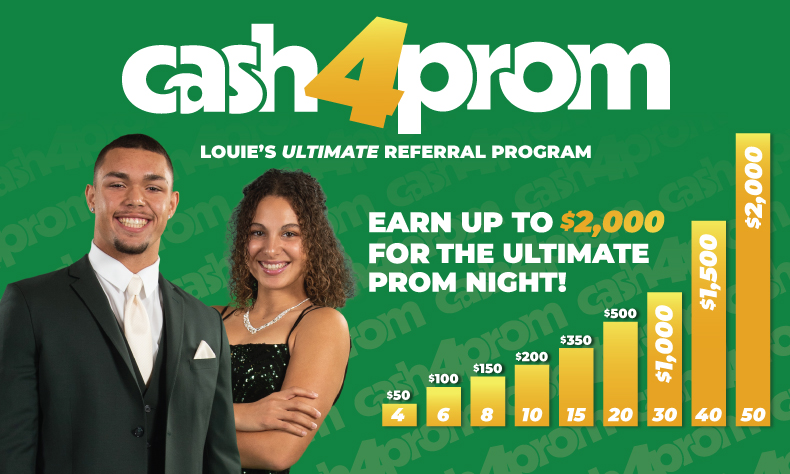 Louie's Tux Shop Prom Rep Program
This website gives you tools to make your job easier. You can send emails, tweet your prom rep number, print flyers, and more! Why not sign up today?
Thanks for your interest in being a prom rep for Louie's Tux Shop! By introducing our business to your friends, you'll help yourself earn discounts or cash!Thanks for being a Prom Rep for Louie's Tux Shop! By sending your friends our way during prom we will give you a chance to earn up to $2,000.00 in cash and best of all you get paid BEFORE Prom Night! Visit your store after signing up to pick up some scratch off's to make your job even easier!
Here's how it works:
| Refer this many friends | Get this reward |
| --- | --- |
| 4 | $50 |
| 6 | $100 |
| 8 | $150 |
| 10 | $200 |
| 15 | $350 |
| 20 | $500 |
| 30 | $1000 |
| 40 | $1500 |
| 50 | $2000 |